Giá: 1.550.000đ
MSP:
Model: Case AZZA INFERNO 310 ( CSAZ- 310 ) - Tặng kèm 3 Fan

Tình trạng: New 100%
Bảo hành: 12 tháng
Xuất xứ: Chính hãng - Phụ kiện bao gồm: Full Box
Kho hàng: CÒN HÀNG - cập nhật ngày: 11/11/2017
PRODUCT INFORMATION
Supports up to 380mm VGA cards.
High-quality tempered glass side panel allows for clear visuals to inner components.
Available Fan Ports:
3x120mm or 2x140mm fan on the top
2x120mm or 2x140mm fan ports in the front
1x120mm or 1x140mm fan port in the rear (installed)
Supports 360mm water cooling radiator.
The Inferno 310 is the hottest new case in our lineup, as it is geared towards users who want a lot of flare and style in their rig. With a sleek and sturdy tempered glass side panel, the case allows for easy viewing of the inner components. For those RGB fanatics, the Inferno 310 includes two of our HURRICANE RGB LITE fans, an RGB strip on the front panel, and an RGB AZZA logo on the power supply chamber, all fully customizable, allowing you to make this case truly yours.
With a metal front door panel, the case features a sturdy design that is suited for all users. The Inferno 310 supports a 360mm water cooling radiator on the top, as well as a 280mm one on the front. The Inferno 310 support the longest video cards in the market, up to 380mm long. The power supply is housed inside its own isolated chamber, preventing the residual heat from the power supply from affecting the other components.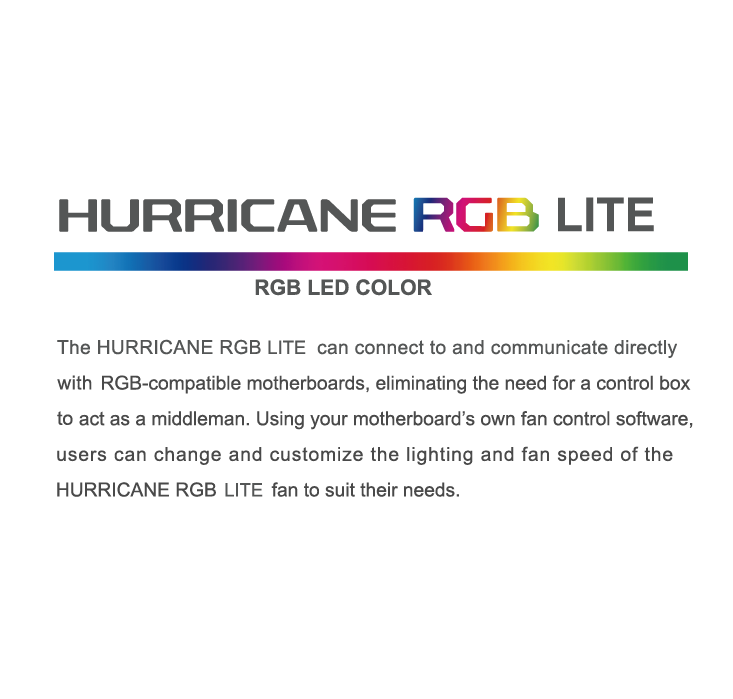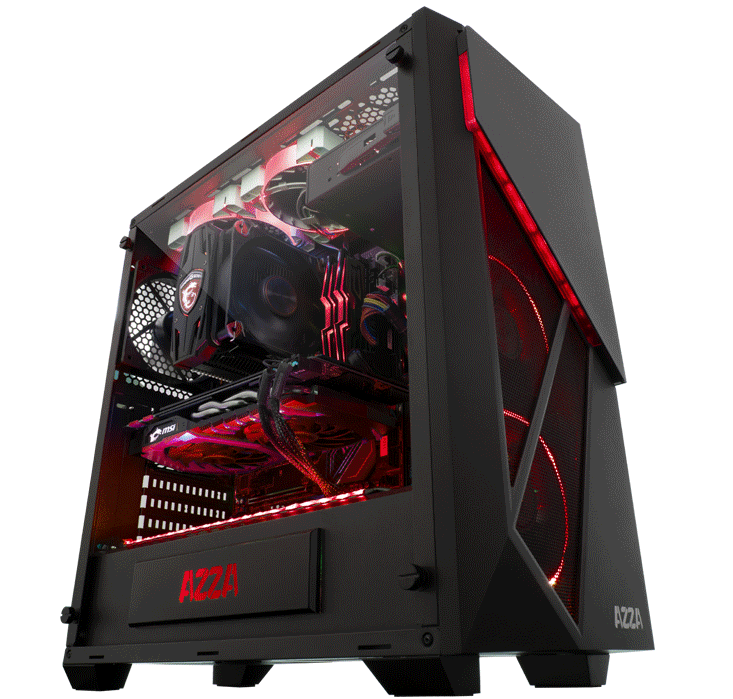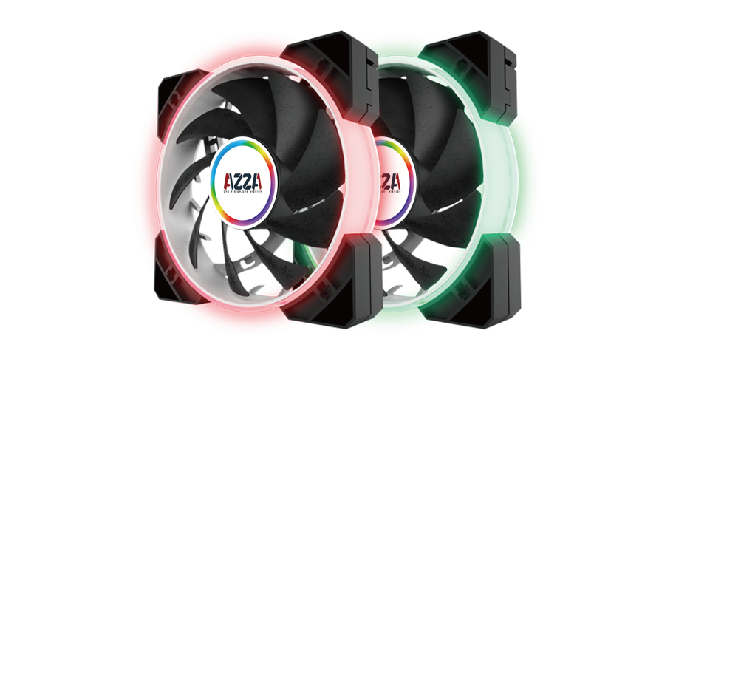 Vortex Air – To help improve cooling performance, our patented Shark Teeth design helps channel the air into a concentrated stream for more powerful air flow.
Silence – Special grooves carved into the fan blades help reduce noise levels up to ten percent!
Sync RGB – By plugging the HURRICANE RGB LITE fan into a RGB-compatible motherboard, lighting and fan speed can be controlled directly, without the need for additional hardware.
Cylindrical Lightning – More light is better. With a frame made of acrylic material, the RGB lighting is spread all throughout the fan's frame, giving a clean, uniform look.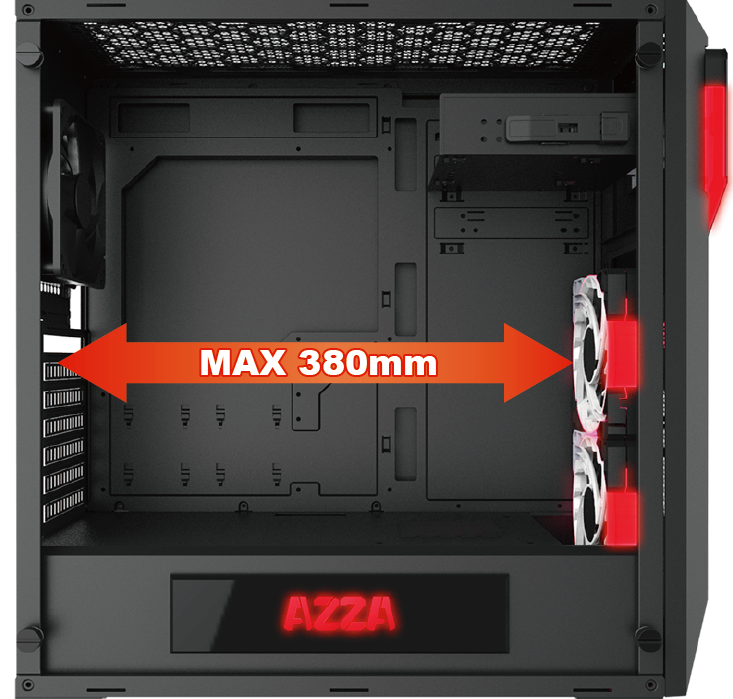 Supports VGA cards
up to 380mm in length.
Two multifunctional brackets support
3.5″ HDD or 2.5″ SSD( A、B)
Two multifunctional brackets support
2.5″ SSD( C、D)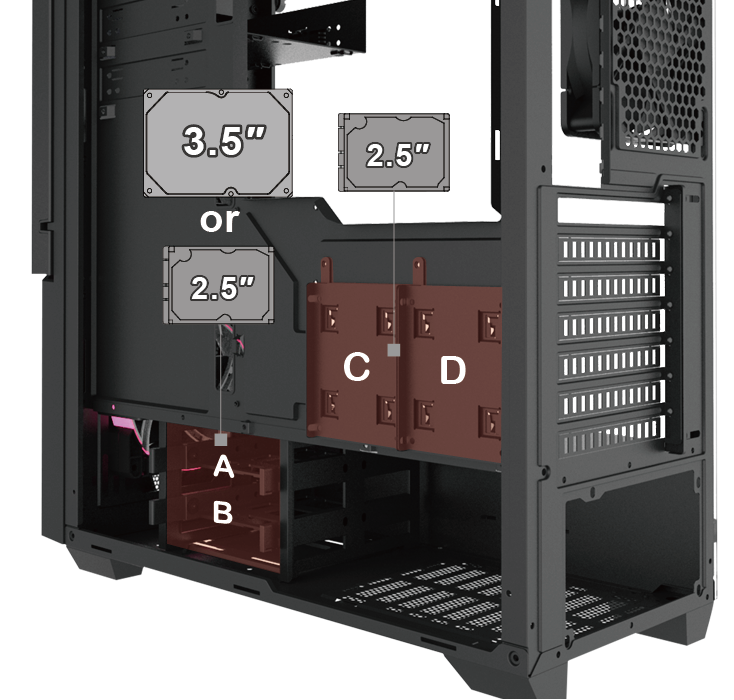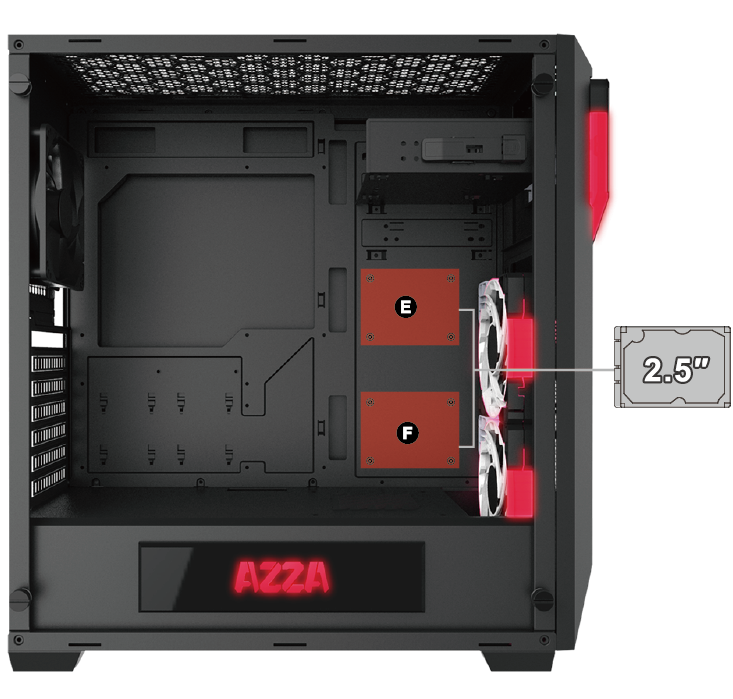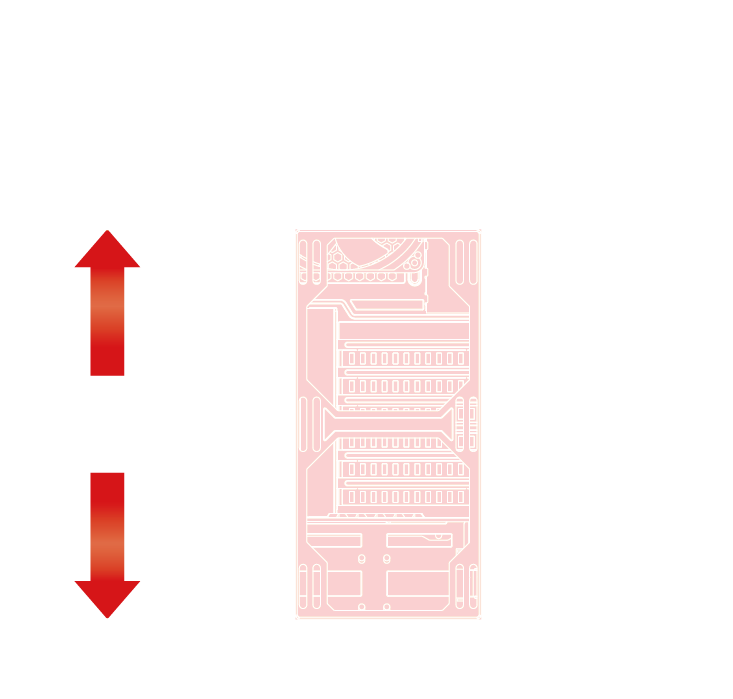 Supports two 140mm or 120mm fan
up to 360mm in length.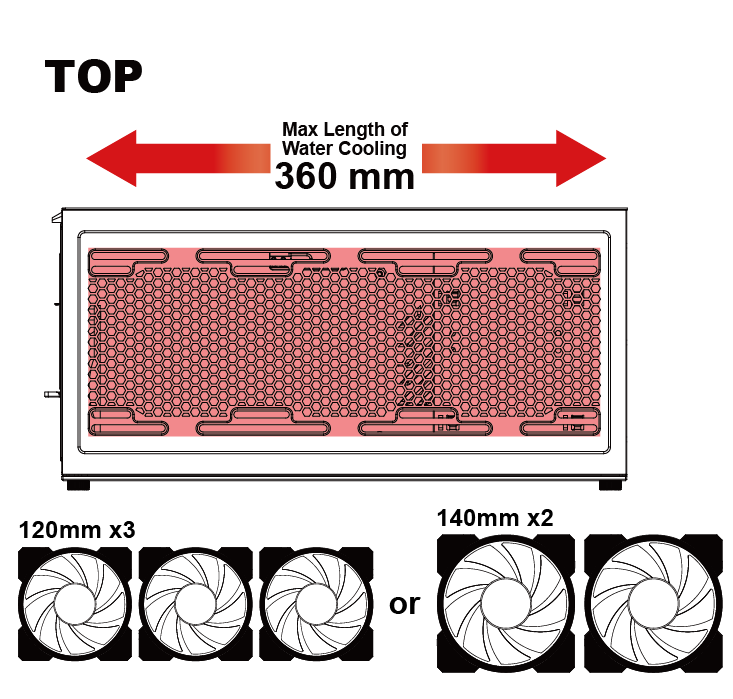 Thông tin đang cập nhập...!
Thông tin dang cập nhập...!