ẢNH REVIEW THẬT TẠI CỬA HÀNG:
NHIỆT ĐỘ TRUNG BÌNH KHI TEST VGA CHỈ TỪ 60-70 ĐỘ, CỰC KÌ MÁT NẾU SO SÁNH VỚI TẢN NHIỆT LỒNG SỐC MẶC ĐỊNH CỦA EVGA.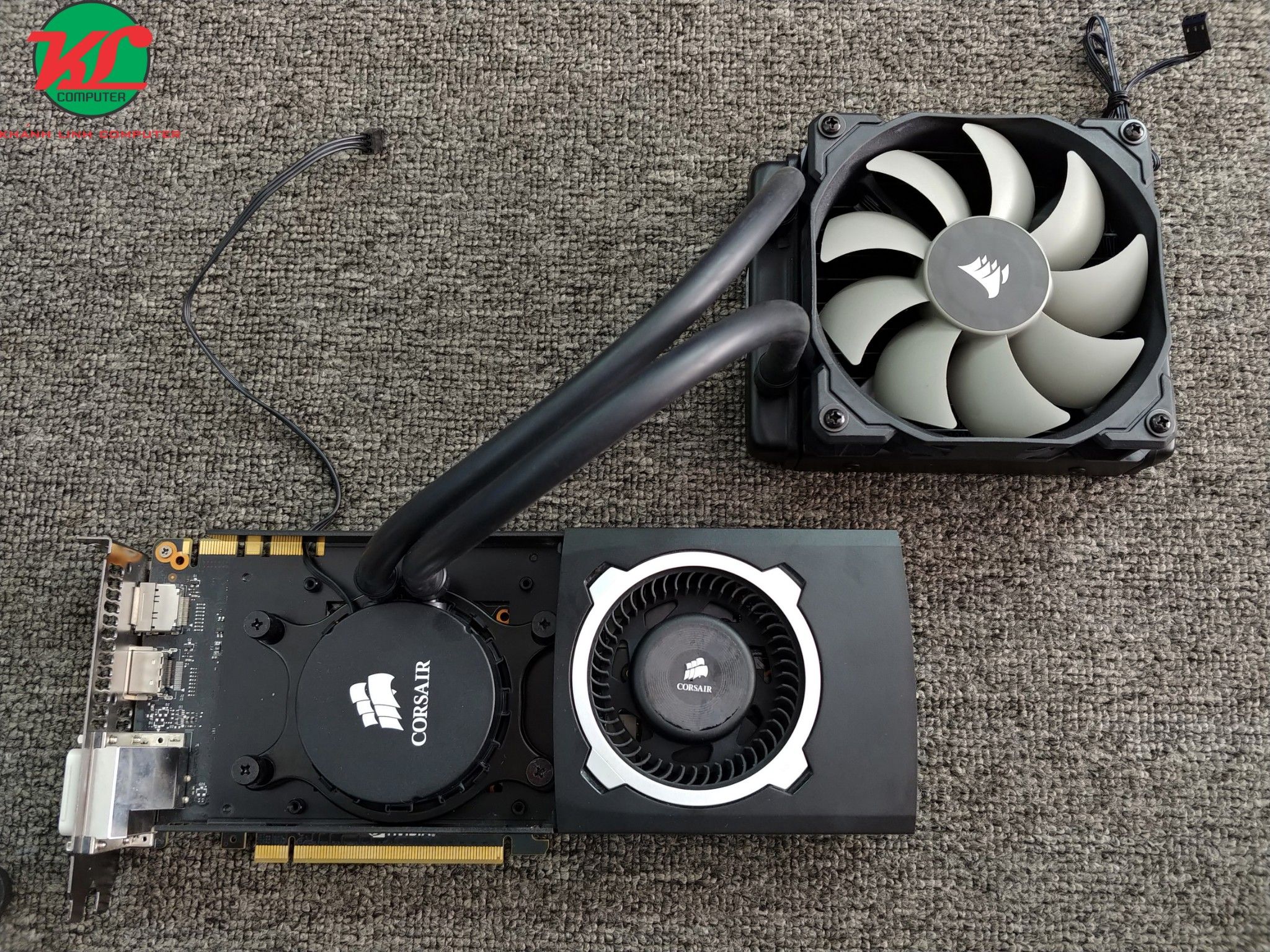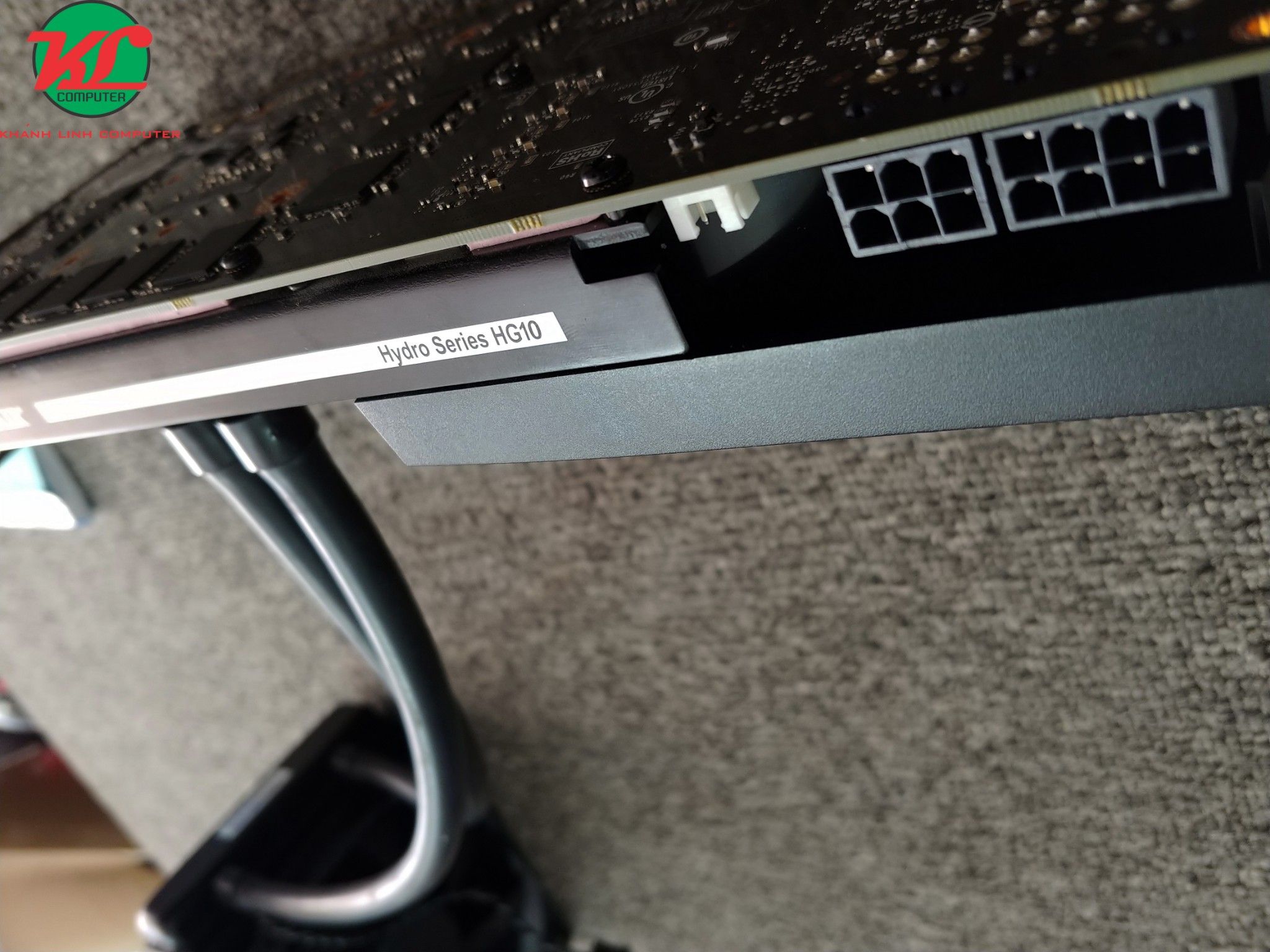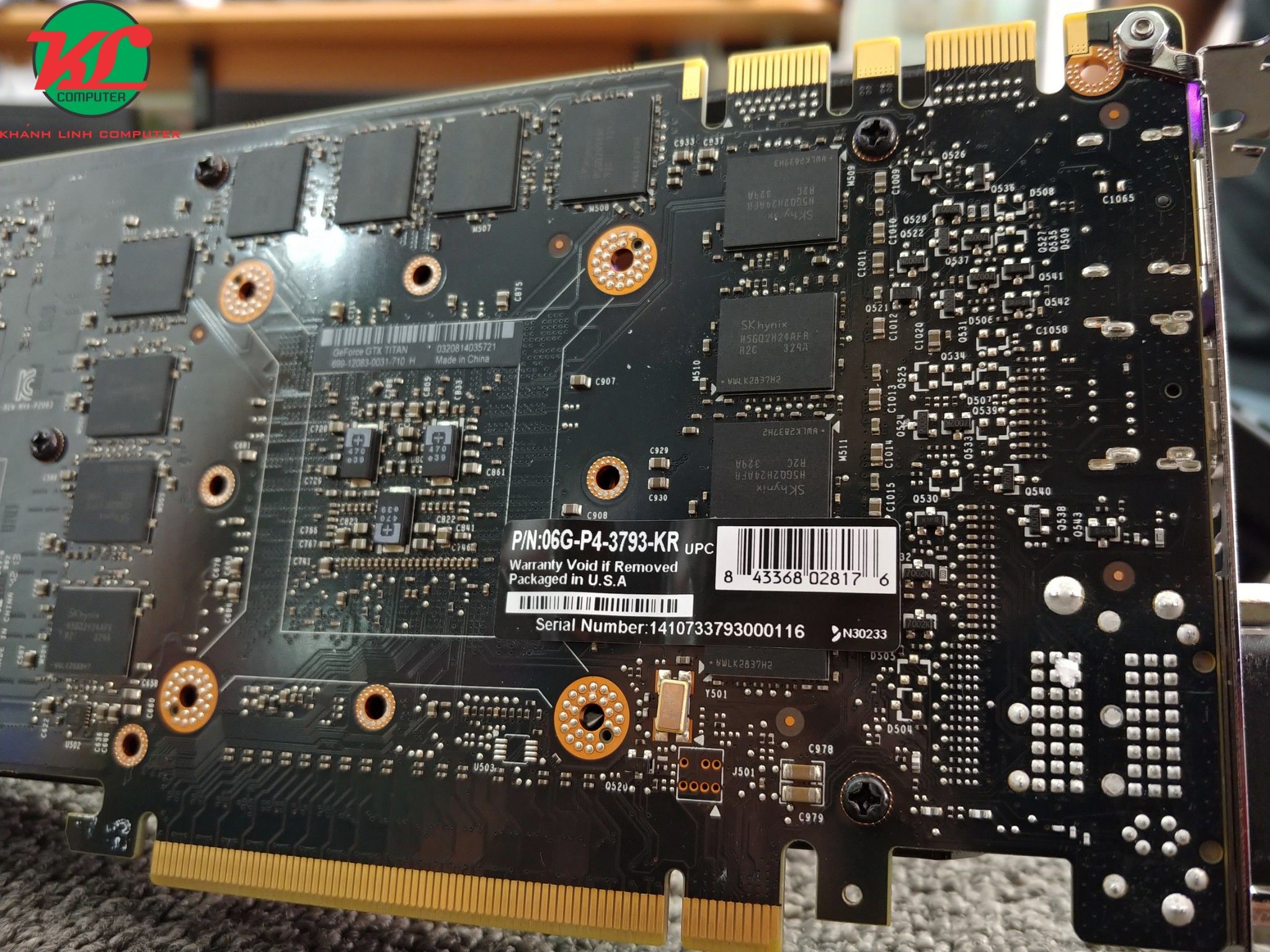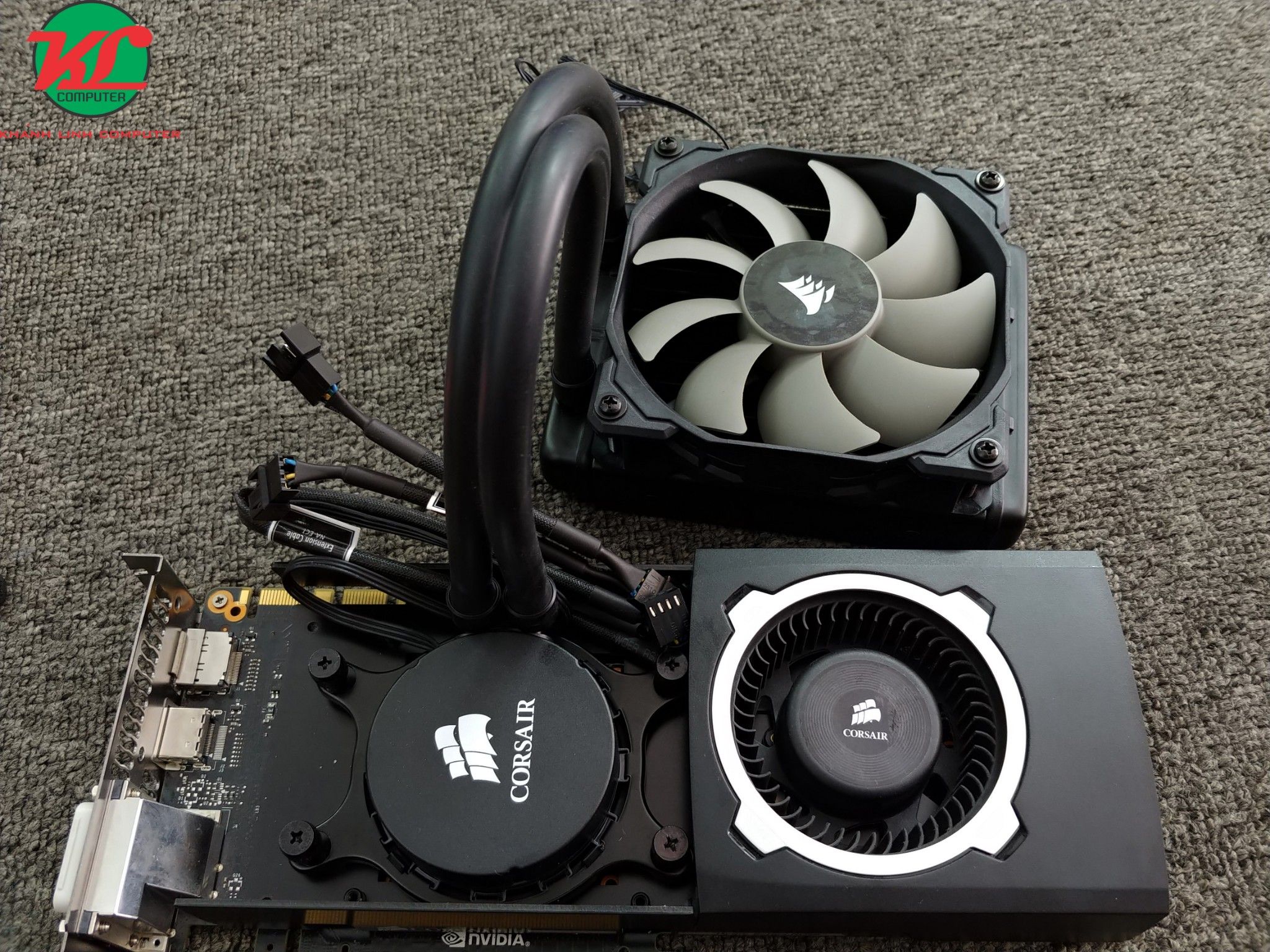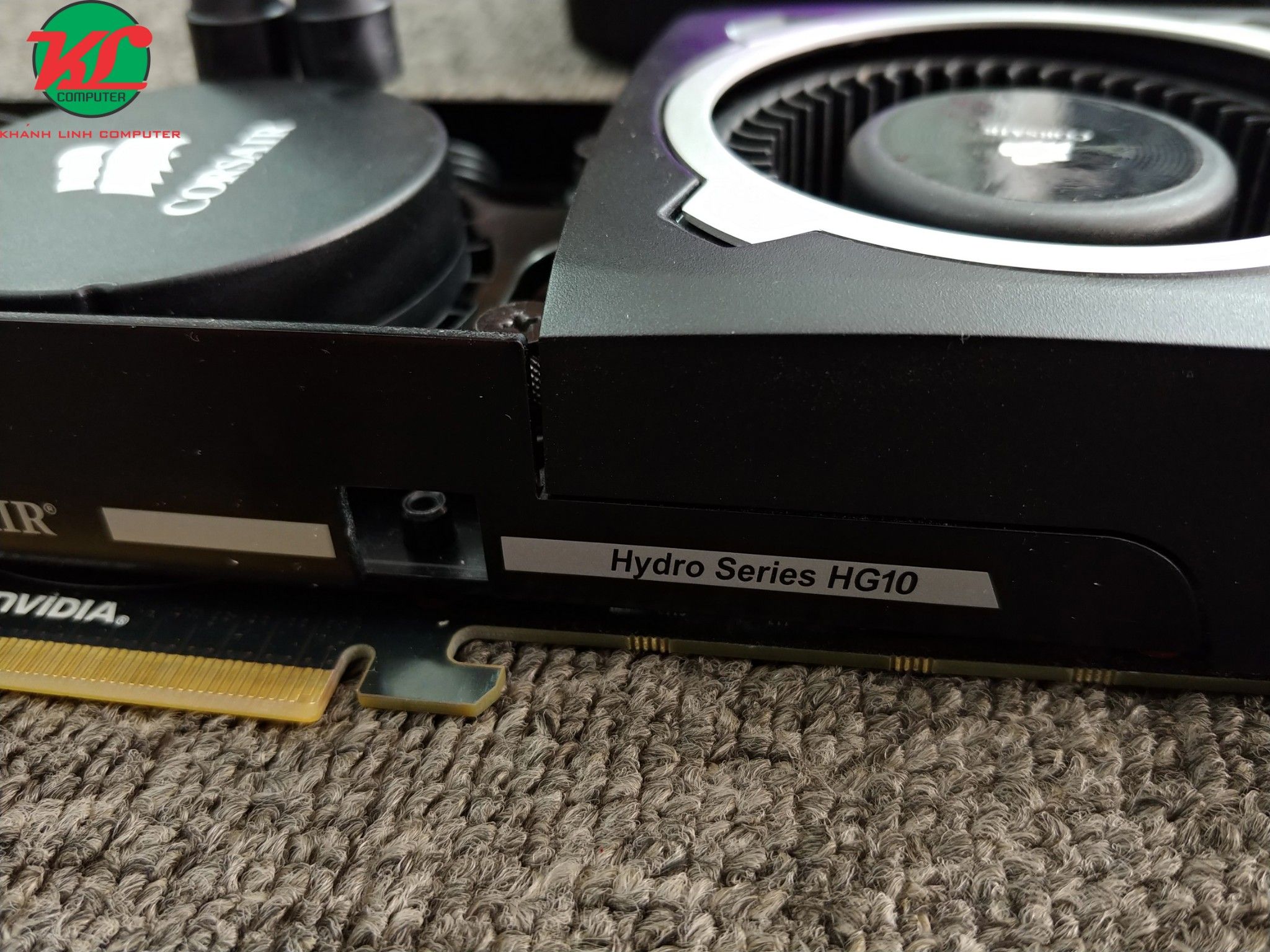 GeForce GTX TITAN Black is a masterpiece in design and engineering. Evolved from the award-winning GTX TITAN, the Black edition lets you take on your most graphics-intensive games with 10% faster performance, while still retaining whisper-quiet acoustics and cool thermals.

This is the elite gaming GPU for gamers who demand the ultimate pure gaming experience - the perfect balance of sleek design, spectacular performance, and groundbreaking technologies. Ideal to power the most extreme games out there, as well as 4K and multiple monitor setups at 2500x1600, with high-speed double precision and 6 GB of frame buffer memory. The GTX TITAN Black is the ultimate graphics cards for 3D Surround and multiple monitor gaming performance, especially with the latest high-resolution monitors where video memory is a major factor.

Like the original TITAN, the new TITAN Black edition also includes high-speed double precision for the NVIDIA CUDA enthusiast.
SPECIFICATIONS
Base Clock: 967 MHZ
Boost Clock: 1072 MHz
Memory Clock: 7000 MHz Effective
CUDA Cores: 2880
Bus Type: PCI-E 3.0
Memory Detail: 6144MB GDDR5
Memory Bit Width: 384 Bit
Memory Speed: 0.28ns
Memory Bandwidth: 336 GB/s
UPC: 843368028176
EAN: 4250812403179
DIMENSIONS
Height: 4.376in - 111.15mm
Length: 10.5in - 266.7mm
Width: Dual Slot
KEY FEATURES
Microsoft DirectX 12 API (feature level 11_0) Support
NVIDIA 3D Vision Ready***
NVIDIA Adaptive Vertical Sync
NVIDIA CUDA Technology with OpenCL support
NVIDIA FXAA Technology
NVIDIA GPU Boost
NVIDIA PhysX technology
NVIDIA PureVideo HD Technology
NVIDIA SLI Ready
NVIDIA SMX Engine
NVIDIA Surround
NVIDIA TXAA Technology
OpenCL Support
OpenGL 4.4 Support
PCI Express 3.0 Support
Supports four concurrent displays
RESOLUTION & REFRESH
Max Monitors Supported: v
240Hz Max Refresh Rate
Max Analog: 2048x1536
Max Digital: 4096x2160
REQUIREMENTS
600 Watt or greater power supply with a minimum of 42 Amp on the +12 volt rail.****
PCI Express, PCI Express 2.0 or PCI Express 3.0 compliant motherboard with one graphics slot.
An available 6-pin PCI-E power connector and an available 8 pin PCI-E power connector
Windows 10 32/64bit, Windows 8 32/64bit, Windows 7 32/64bit, Windows Vista 32/64bit, Windows XP 32/64bit
*DVI-D = Digital Only. Please do not connect to "DVI to VGA" adapter.
**Support for HDMI includes GPU-accelerated Blu-ray 3D support (Blu-ray 3D playback requires the purchase of a compatible software player from CyberLink, ArcSoft, Corel, or Sonic), x.v.Color, HDMI Deep Color, and 7.1 digital surround sound. Upgrade your GPU to full 3D capability with NVIDIA 3DTV Play software, enabling 3D gaming, picture viewing, and 3D web video streaming.
***NVIDIA 3D Vision and Surround require 3D Vision glasses and 3D Vision-ready displays. See www.nvidia.com/get3d for more information
****Minimum system power requirement based on a PC configured with an Intel Core i7 3.2GHz processor.